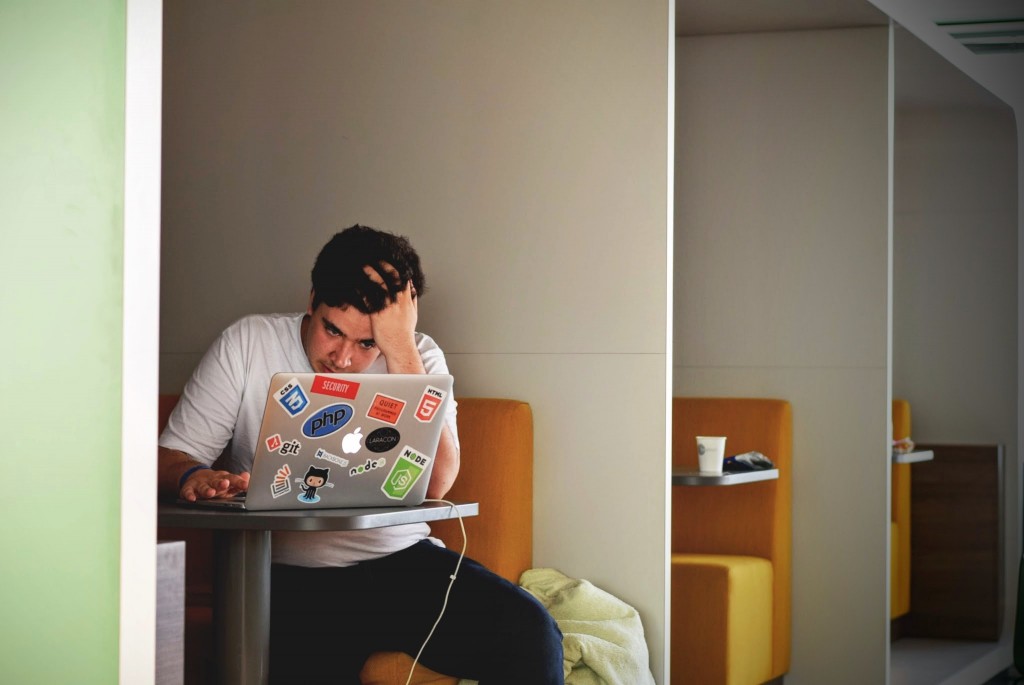 Originally posted on Quora, answering the question: What is the hardest thing you have ever done. Follow me on Quora.
Start a business with $100. Without any partners. And grow it to millions of dollars in annual revenue.
I started my business, Mediakix, in 2011 when I was 36 years old. I hadn't had experience running a business before and had had very limited management experience. In truth, having worked primarily in sales, I hadn't actually even managed a single employee before.
95% of companies never make it to $1M in annual revenue. Most companies fold within four years. We hit $1M in annual revenue in our third year, and continue to grow strongly in a hyper competitive field with almost all of our competitors have raised millions of dollars. And I've done it all without any start up capital. In fact my credit was so bad when I started, I didn't even have credit cards to fall back on.
Most start ups have 3-4 founding partners minimum. In rare instances, do they have 2. Most people advise against ever trying to start a business with just 1. There may be a handful of instances that venture capital funds have ever invested in a company with a sole founder because they believe the inherent odds of success are so low. I was too busy to pay attention to these odds. I couldn't list all the challenges I've encountered starting and running a business as the only founding partner; the list would simply be too long.
Starting a business is like jumping into the gladiator pit. You don't get a break, a chance to stop, rest or recover. All of your skills are tested every day, and you're made glaringly aware of your deficiencies. If you're in a field worth starting a business in, you're in a constant battle against your competitors. The greater the potential for success in the field, the more competitors you'll have.
I had to learn leadership, management, business strategy, finance, product development, sales, marketing, human resources and everything else under the sun of business. Knowing I couldn't be good at everything, I knew I still had to be at least knowledgeable about everything. When I wasn't working, I was reading and taking online courses of all the former topics. It never seemed enough; and in spite of the business' success, still doesn't.
I couldn't complain because I had no one to complain to. When you're an entrepreneur, no one (except other entrepreneurs) understands your challenges. You don't get a break, you're terrified to take a vacation, and you have to make payroll every two weeks. The more you grow, the more you have people depending on you to make the right strategic decisions and to continue to grow.
Add to that the fact that I had zero start up capital and never took a loan or investment. All of our growth was funded on cash flow. It was a constant battle of fighting to win new business to add more employees to win more business. There's an extraordinarily thin line between growth at the exact right rate, not growing fast enough to keep up with the market or our competitors, and growing too fast for our available cash.
Running and growing the business was so stressful, I developed near constant anxiety. I had two severe bouts of back pain that left me bed ridden for days, and I put on 20 lbs. I'm now proud to say that I've curbed the anxiety through daily meditation, and have returned to exercise and stretching to improve my health and weight; but, in short, it's safe to say entrepreneurship is not good for your health.
I've learn so many incredible lessons. It's trial by fire. I was, in part, by driven by the adrenaline of running my own business and, in part, by the absolute fear of failing. Failure isn't the least bit sexy when you're running your own business with your own money and not investor's. Failure is just that, failure; and it's not an option.
It was never easy. Nothing about a start up is. To quote Jason Calacanis, I chewed rocks and spit glass. I've lost my biggest customers, I've had my best employee leave at a critical juncture, I've made too many mistakes to count, and I've nearly run out of cash on a dozen occasions. But like all the hardest things in life, when you come through, you experience the greatest rewards. The business' success has given me the most incredible feelings of accomplishment, pride and gratitude.