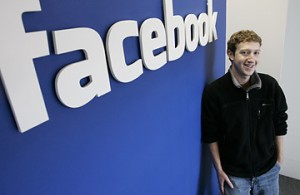 Every year Facebook has a moderate privacy misstep that the media harps on, exaggerates and blows-up. Remember the News Feed boycott. Remember Beacon. Groups such as Quit Facebook Day are promoting the privacy cause by encouraging Facebook users to delete their Facebook account on May 31. Jason Calacanis has deleted his account and become a "Facebook Ghost." I'm sure he'll be back. I'm sure the rest of them will be back too.
The problem here is that Facebook screws up, but unlike other major companies and brands, Facebook admits their screw-up, changes their policy and moves on. And so do all of their users. The 15,000 people who've committed to delete their Facebook account represent only  of the 400M total Facebook users. Drop in the bucket. Or even smaller. They only represent %0.00425 percent of the total Facebook users.(Here's a blogger who agrees).
I'm sure Facebook users quit every day. A friend of mine has deleted her Facebook account and then rejoined 4 times!
Facebook has been here before. This happened when they first introduced the news feed. User threatened to quit, but Facebook proceeded anyway. No one's crying about the news feed now. This happened with Beacon and reasonably so. Facebook (actually Mark Zuckerberg himself) apologized and backtracked. No more beacon. You don't see that when Microsoft screws up. Users abandoned Microsoft in droves for MAC's and Google. It's taken Microsoft years to listen (they finally started to get the idea with Windows 7). Facebook took a matter of weeks for a Mea Culpa and big changes to their privacy issue.
Privacy is an issue for sure. And hopefully Facebook will take the right steps to rectify this. The bigger issue is that people are looking for reasons to hate Facebook. The media is looking for more headlines.
Facebook is here to stay. Facebook will grow with or without you. And Facebook will likely screw-up again and again. When we should really start to worry is when Facebook stops listening.